Cajasur Health Insurance with Sanitas
Coming together to take care of you.
Now with Cajasur 
top level healthcare with Sanitas.
Conveniently take out your Sanitas Health Insurance now with Cajasur
Having a Cajasur Health Insurance means enjoying the premium quality, professionalism and experience of Sanitas in all services, with significant advantages and an extensive healthcare network.
Coverage
An extensive coverage of the most demanded medical-surgical services.
Find out more now
Major coverage
Primary medicine and specialities: paediatrics, dermatology, gynaecology, cardiology, etc.
Simple and complex diagnostic tests: clinical analyses, amniocentesis, pathological anatomy, x-rays, ultrasounds, etc.
Outpatient surgery.
Therapeutic methods: cancer treatments, rehabilitation, physiotherapy, oxygen therapy, chemotherapy, etc.
Surgical interventions with hospitalisation. (Individual room and bed for companion subject to availability).
Hospitalisation without a time limit.
Prostheses.
Pharmacy: reimbursement of 50% of pharmaceutical expenses. Save up to 200€ a year for each of the persons insured.
Sanitas Dental 21: more than 30 services included and up to a 21% discount regarding what you would pay if you are not a Sanitas policyholder
Reimbursement in consultations: the possibility of choosing the specialist you want, even if the specailist is not in the Sanitas medical team. Only in consultations (not diagnostic tests nor therapeutic methods). This includes:

80% reimbursement on expenses.
With a maximum 100€/consultation.
Up to 1,000€/year.
---
And for those who want more, Cajasur Premium Health
The most complete coverage for you to enjoy the best protection.
Find out more now
Major coverage
All the previous coverage.
Coverage in the USA.
Reimbursement of medical expenses in the case of centres and professionals external to Sanitas (up to 100,000€/year).
Indemnity for hospitalisation (60€/day).
And in addition, benefit also from extra coverage in both Cajasur with Sanitas insurance policies
Second medical opinion: in the event of a serious health problem, for your peace of mind, Sanitas will arrange a second opinion with internationally acclaimed specialists in diagnostics and treatment.
Emergency assistance on trips abroad with a limit of 12,000€ per person and year.
Sanitas answers: telephone advice of serious illnesses.
Sanitas 24 h: emergency telephone and advice for resolving medical questions.
Help for future parents: maternal child programme.
Special home care.
Early detection of diseases.
Digital prevention programmes: access to a unique platform of connected advisors, with an extensive catalogue of programmes designed to improve your general state of health and prevent diseases (Nutrition, Personal Trainer, Pregnancy, Children's Health…)

On the My Sanitas App, you can set the goals you want to achieve and monitor your progress at all times.
And as a novelty:
24 h Emergency Telemedicine: policyholders may connect with an emergency service physician 24 hours a day through telemedicine, in just a few minutes without the need for a prior appointment.

This service is available for general emergencies as well as for paediatric care.

In addition, if required, the physician may prescribe medications and diagnostic tests during the telemedicine consultation.
Cajasur Health insurance with Sanitas
Enjoy all the advantages of an insurance with extensive coverage. Because your health and that of your loved ones are the most important:

No waiting

 The largest medical team
for you to choose from

More than 1.200  
medical centres

Leading-edge medical

technology

National and international
coverage
Protect what you love the most with your Health Insurance and the help of Cajasur.
Request further information
It is very easy, fill out the following form to request further information or if you prefer, go and visit your branch office.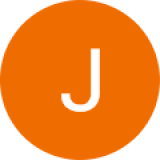 Jose Antonio Muñoz Rodríguez
Experiencia muy buena con Cajasur, en todo momento nos han explicado las dudas que teníamos sobre la hipoteca y nos han orientado, además de tener unas condiciones mucho más favorables que el resto de bancos y cajas. Nos lo gestionó todo Rafa en la sucursal de Andújar al cual estamos muy agradecidos.
Branch: Calle Ollerías, 27, Andújar
3 weeks ago
Source: Google My Business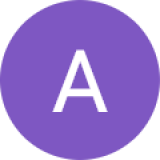 Ana Rosa Valcarcel Ruiz
Ana Castillo es una excelente profesional, amable, cariñosa y siempre dispuesta a ayudarnos
Branch: Glorieta Santa Beatriz, Calle María la Judía, Córdoba
3 weeks ago
Source: Google My Business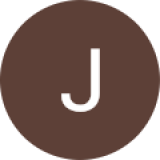 Juan Luis Nuñez Gago
Oficina con muy buen trato y atención al cliente agradable siempre. Resolutivos todos. Muy buenísimo trato de Rocío, Carmen y Vicente
Branch: Calle Cervantes, 8, Mairena Del Alcor
3 weeks ago
Source: Google My Business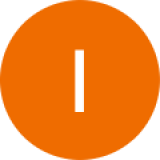 Irene Ahumada
Mi experiencia con esta caja y en particular con esta oficina no puede ser mejor. El personal es muy atento, te resuelven todas las dudas y siempre te ofrecen la mejor solución.
Branch: AV. DE LOS Pinos, 2, Montequinto
3 weeks ago
Source: Google My Business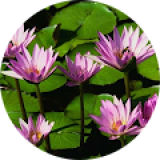 Rafa Mora
Muy satisfecho, nos han resuelto problemas y dudas durante todo el proceso
Branch: Corredera, 42, Montilla
3 weeks ago
Source: Google My Business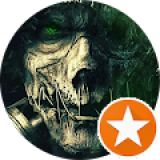 Angel González
Muy buena atención, y trato personal
Branch: Av Eduardo Dato, 93, Sevilla
3 weeks ago
Source: Google My Business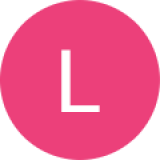 Lorena Martin
Muy bien muy agradable en toda su atencion
Branch: Plaza de la Iglesia, San Pedrode Alcantara
3 weeks ago
Source: Google My Business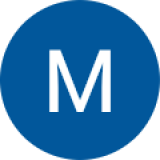 Marta Sánchez Méndez
Contentísima con la atención recibida en Cajasur, y en especial con Vanessa, que hizo todo lo posible por conseguirme las mejores condiciones para la hipoteca y ofrecerme un servicio profesional y cercano.
Branch: Av. Manuel de Falla, Cártama
3 weeks ago
Source: Google My Business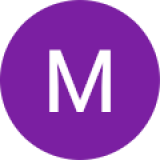 Marta Dugo
Encantada con el trato y el servicio
Branch: Plaza de la Constitución, 1, Palma del Río
3 weeks ago
Source: Google My Business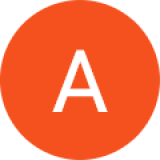 Alvaro Justicia Navarro
Muy buena experiencia! Dar las gracias a Marián.
Branch: Fundacion Rojas, Plaza Tartesos, 1, Maracena
3 weeks ago
Source: Google My Business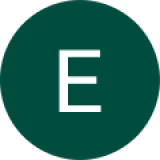 Esperanza Sanchez
Encantados con el trato recibido por José Manuel. Seguimiento y asesoramiento personalizado hasta encontrar la vivienda que queríamos, durante más de 1 año.
Branch: Calle Felipe II, 10, Sevilla
3 weeks ago
Source: Google My Business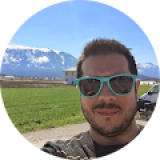 Manuel Ángel Martín Martín
Al ser un banco "pequeño" tenía mis reticencias, pero por ahora todo genial, la atención recibida en la oficina es de 10. Natalia te ayuda en todo lo que puede y te da una atención personalizada.
Branch: Alameda DE Colon, 8, Málaga
3 weeks ago
Source: Google My Business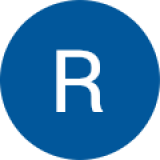 Rafael Cosano
Magnifica atencion al cliente, mucho mas alla de sus obligaciones. Enorme humanidad. La directora de la sucursal se llama Ascension y siempre tiene una palabra amable y una sonrisa, intentando ayudar en todo momento. Muy recomendable la nueva generacion de directivos en Cajasur que han modernizado la entidad, sin perder len humanidad y cercania. Acabo de cerrar una hipoteca con ellos y no pude elegir mejor sucursal.
Branch: Calle Sevilla, 1, Córdoba
3 weeks ago
Source: Google My Business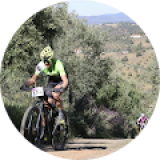 rafael david
muy buena atención por parte de los empleados muchas gracias
Branch: Plaza de España, 9, Baena
3 weeks ago
Source: Google My Business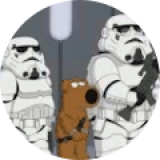 Jorge Ferrer
Genial trato por parte de su director. Desde el primer momento nos ayudó con todos los trámites. De 10!!
Branch: Avenida de Dilar, 56, Granada
3 weeks ago
Source: Google My Business
---