Cajasur Health Insurance with Sanitas
Coming together to take care of you.
Now with Cajasur 
top level healthcare with Sanitas.
Conveniently take out your Sanitas Health Insurance now with Cajasur
Having a Cajasur Health Insurance means enjoying the premium quality, professionalism and experience of Sanitas in all services, with significant advantages and an extensive healthcare network.
Coverage
An extensive coverage of the most demanded medical-surgical services.
Find out more now
Major coverage
Primary medicine and specialities: paediatrics, dermatology, gynaecology, cardiology, etc.
Simple and complex diagnostic tests: clinical analyses, amniocentesis, pathological anatomy, x-rays, ultrasounds, etc.
Outpatient surgery.
Therapeutic methods: cancer treatments, rehabilitation, physiotherapy, oxygen therapy, chemotherapy, etc.
Surgical interventions with hospitalisation. (Individual room and bed for companion subject to availability).
Hospitalisation without a time limit.
Prostheses.
Pharmacy: reimbursement of 50% of pharmaceutical expenses. Save up to 200€ a year for each of the persons insured.
Sanitas Dental 21: more than 30 services included and up to a 21% discount regarding what you would pay if you are not a Sanitas policyholder
Reimbursement in consultations: the possibility of choosing the specialist you want, even if the specailist is not in the Sanitas medical team. Only in consultations (not diagnostic tests nor therapeutic methods). This includes:

80% reimbursement on expenses.
With a maximum 100€/consultation.
Up to 1,000€/year.
---
And for those who want more, Cajasur Premium Health
The most complete coverage for you to enjoy the best protection.
Find out more now
Major coverage
All the previous coverage.
Coverage in the USA.
Reimbursement of medical expenses in the case of centres and professionals external to Sanitas (up to 100,000€/year).
Indemnity for hospitalisation (60€/day).
And in addition, benefit also from extra coverage in both Cajasur with Sanitas insurance policies
Second medical opinion: in the event of a serious health problem, for your peace of mind, Sanitas will arrange a second opinion with internationally acclaimed specialists in diagnostics and treatment.
Emergency assistance on trips abroad with a limit of 12,000€ per person and year.
Sanitas answers: telephone advice of serious illnesses.
Sanitas 24 h: emergency telephone and advice for resolving medical questions.
Help for future parents: maternal child programme.
Special home care.
Early detection of diseases.
Digital prevention programmes: access to a unique platform of connected advisors, with an extensive catalogue of programmes designed to improve your general state of health and prevent diseases (Nutrition, Personal Trainer, Pregnancy, Children's Health…)

On the My Sanitas App, you can set the goals you want to achieve and monitor your progress at all times.
And as a novelty:
24 h Emergency Telemedicine: policyholders may connect with an emergency service physician 24 hours a day through telemedicine, in just a few minutes without the need for a prior appointment.

This service is available for general emergencies as well as for paediatric care.

In addition, if required, the physician may prescribe medications and diagnostic tests during the telemedicine consultation.
Cajasur Health insurance with Sanitas
Enjoy all the advantages of an insurance with extensive coverage. Because your health and that of your loved ones are the most important:

No waiting

 The largest medical team
for you to choose from

More than 1.200  
medical centres

Leading-edge medical

technology

National and international
coverage
Protect what you love the most with your Health Insurance and the help of Cajasur.
Request further information
It is very easy, fill out the following form to request further information or if you prefer, go and visit your branch office.
Antonio Lopez
Buenos profesionales y resolutivos
Branch: Plaza de Andalucia, 1, Montalbán De Córdoba
6 days ago
Source: Google My Business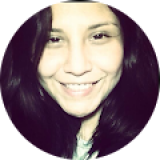 Carla Garcia
Muy atentos y siempre dispuestos a solucionar cualquier problema. Muy contenta con ellos.
Branch: Edificio ABC, Cardenal Llundain, Sevilla
Last week
Source: Google My Business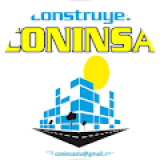 ALBERTO GARCIA
Inmejorable
Branch: Calle Luis Montoto, 91-101, Sevilla
Last week
Source: Google My Business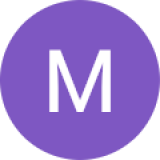 Mª Angeles Hermosilla
Muy atenta M. Josè Torres: con buen ánimo, siempre trata de solucionar nuestras dudas
Branch: Avenida del Gran Capitán, 11, Córdoba
Last week
Source: Google My Business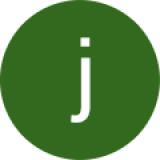 javier villa
Muy buena atención y disponibilidad.
Branch: Avenida de la Constitución S/N, Benalmádena
Last week
Source: Google My Business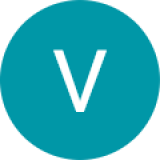 Vicente Garcia
Fui a hacer una consulta y me atendió Carmen y fue una delicia si trato conmigo recomiendo esta sucursal
Branch: Calle Cervantes, 8, Mairena Del Alcor
Last week
Source: Google My Business

Gabriel Pegoraro
Altamente recomendable.
Branch: Avenida de la Constitución S/N, Benalmádena
Last week
Source: Google My Business

tati ruiz
Buen equipo de profesionales. Me han asesorado siempre en lo q he necesitado hasta la fecha. Concretamente acaba de pagar mi casa y han estado pendiente de todas las gestiones, pq estaba un poco perdida
Branch: Madrid, 9, Carolina (LA)
Last week
Source: Google My Business

lucas tienda
Una atención magnífica.
Branch: Calle Córdoba, 1, Castro Del Río
Last week
Source: Google My Business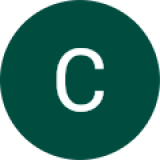 Caty
Profesionalidad, calidad humana y servicio. Siempre confío mis tareas bancarias a Antonio, estando éstas en buenas manos. Muy buena oficina.
Branch: Alcaracejos, ESQ. M. Pelayo, Pozoblanco
Last week
Source: Google My Business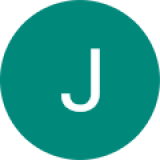 Juan Antonio Montañes Perdigones
Hoy he ido a hacer una gestión al Cajasur de San Fernando y como siempre increíble la atención de todos desde el director hasta el último empleado, una vez más salgo súper contento del banco como que eso es difícil, pero Cajasur de San Fernando de la calle real, te hace salir con una sonrisa de satisfacción.
Branch: Calle Real, 52, San Fernando
Last week
Source: Google My Business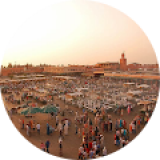 Gabriel Garcia
Atención personalizada y asesoramiento muy transparente . Soy cliente desde siempre y siguen tratándome como al principio ! Excelentes!
Branch: Calle Real, 28, Línea De La Concepción ( La )
Last week
Source: Google My Business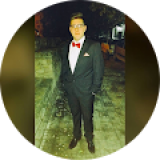 Rafael adrian millan
Increíble todo el proceso todo más que perfecto valoración del 10
Branch: Calle Córdoba, 1, Castro Del Río
Last week
Source: Google My Business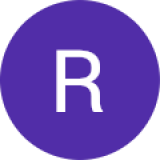 Rafael Rodríguez Criado
Excelente trabajo,muy prosecinal,buena atención y mejor servicio
Branch: Calle Escritor Torquemada, 1, Córdoba
Last week
Source: Google My Business

Miguel Angel Valdivia Granados
La implicación de la oficina ha sido total en todos los aspectos para ayudarnos en la consecución de la operación. Estamos muy agradecidos.
Branch: Carrera de las Monjas, 5, Priego de Cordoba
Last week
Source: Google My Business

---